SPONSORED BY

BARRE MONTPELIER ROAD
Open EVERY DAY 10-6
1-802-479-4307

FROGGY 100.9's  "COUNTRY CRITTER OF THE WEEK"
" Zuma"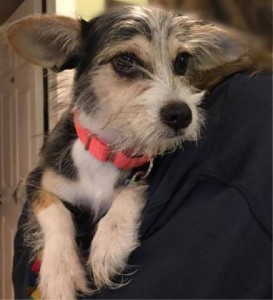 COUNTRY CRITTER OF THE WEEK:
Froggy's "Country Critter of the Week!" Sponsored by One Stop Country Pet Supply on the Barre-Montpelier Road!
Zuma is a cute, loveable guy who seeks a home that can give him lots of appropriate exercise! He's previously lived with a dog-savvy feline and has made some canine friends
He's still a young pup who is workin
…
g on housetraining. Good news is, a 6 week puppy class is included in his adoption fee!
All Zuma needs is a person he can trust to show him the ropes. Will you be his mentor?
Zuma is just one of the wonderful animals from the Central Vermont Humane Society – visit www.centralvermonthumane.org.