Froggy 100.9's Country Critter of the Week, helping you find the perfect addition to your family!
Every Monday at 8:45 we'll spotlight a pet that needs a forever home. If you end up adopting the critter of the week, the folks at One Stop Country Pet Supply, on the Barre-Montpelier Road, will set you up with your first month's worth of pet food! One Stop Country Pet Supply is the place where pets come first!
Listen every week to Kim Ashley in the morning for the latest pet up for adoption.
To see all adoptable animals at CVHS click HERE
---
PET OF THE WEEK
JADE
~ 3 YEARS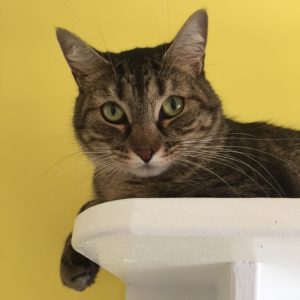 Jade is an independent gal who seeks a place that she can rule.
In her previous home she could be quite sassy with the other feline and canine, so she would prefer a quiet home with not many friends.
She plays with her toy with human friends, but would not be described as a lap cat.