Randy Lee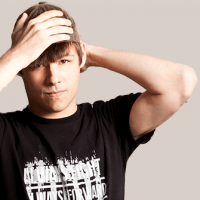 I started at Froggy as an intern in early 2012. While studying at Norwich University, I continued my work with the station, after my internship, as a part-time DJ. By the start of 2013, I officially became your weekday mid-day DJ on Froggy 100.9 and now I'm full-time with our station and do a lot of behind-the-scenes stuff, remotes, and web work too.
My favorite part of the job is definitely getting out into our community and meeting the people we talk too, but don't see, every day. That, and I get to have a country party on the radio every Saturday Night!
Boot Scootin' Saturday Night is central Vermont's #1 country party. Upbeat country with a little beat-to-beat action…It's safe to say it's a pretty cool perk to be surrounded by the best kind of music for at least 5 hours of my day, every day.
I'm always down for a good adventure. In that rare spare moment in time I get away from my daily duties…my favorite getaway is a trip to Nashville. There's just something about that city that feels like home. I also love the music! In my spare time, I'm always looking around and listening for new country and whatever else I may stumble upon along the way. You can often hear my new finds on Boot Scootin' Saturday Night!