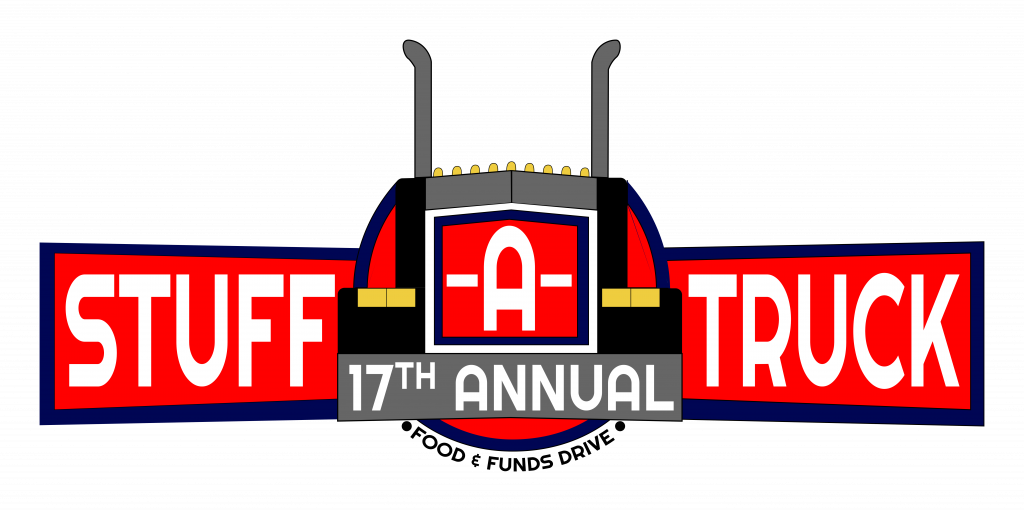 FOR THE CENTRAL VERMONT
SALVATION ARMY EMERGENCY FOOD SHELF!!!!
NOVEMBER 15TH – 17TH
AT MIDSTATE DODGE CRYSLER JEEP RAM HYUNDAI!
WOULD YOU OR YOUR BUISNESS LIKE TO JOIN OUR STUFF-A-TRUCK FAMILY??!
YOU CAN PLAY A BIG ROLE IN THE LARGEST
SALVATION ARMY FOOD DRIVE IN NEW ENGLAND!!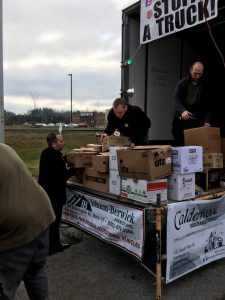 LAUNCH YOUR OWN FOOD AND FUNDS DRIVE!!
WITH PEOPLE YOU KNOW AT WORK, IN YOUR NEIGHBORHOOD,
AT CHURCH, THROUGH A CIVIC ORGANIZATION OR GROUP!!!!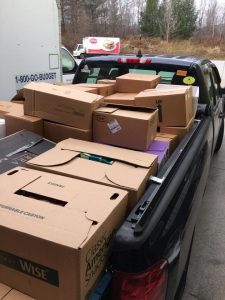 YOUCOULD BE THE DIFFERENCE TO YOUR NEIGHBORS IN CENTRAL VERMONT!
ALL NON-PERISHABLE AND MONETARY DONATIONS STAY LOCAL! RIGHT HERE IN CENTRAL VERMONT!
DOWNLOAD YOUR COLLECTION KIT TODAY!!
IT HAS EVERYTHING YOU NEED TO RUN A SUCCESSFUL FOOD & FUNDS DRIVE!!
COMMUNITY PARTNER COLLECTION KIT
WANT TO MAKE A DIFFERENCE?
BUT YOU CAN'T MAKE IT TO MIDSTATE NOVEMBER 16-18?
DETAILS FOR THE ONLINE RED KETTLE WILL BE ANNOUNCED SOON!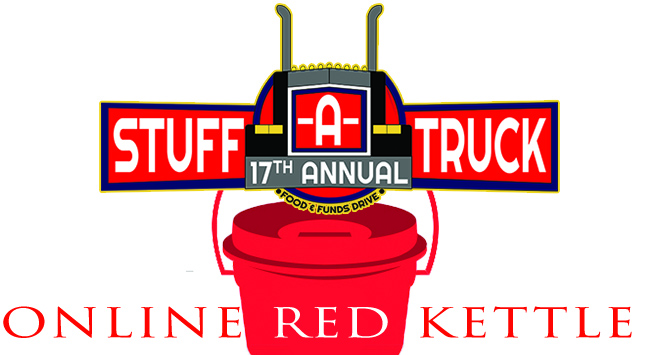 PLUS THE GET OFF YOUR CAN TOUR RETURNS
TO CENTRAL VERMONT GROCERY STORES THIS HOLIDAY SEASON!
WITH YOUR CHANCE TO DONATE TO THE SALVATION ARMY EMERGENCY FOOD SHELF!!!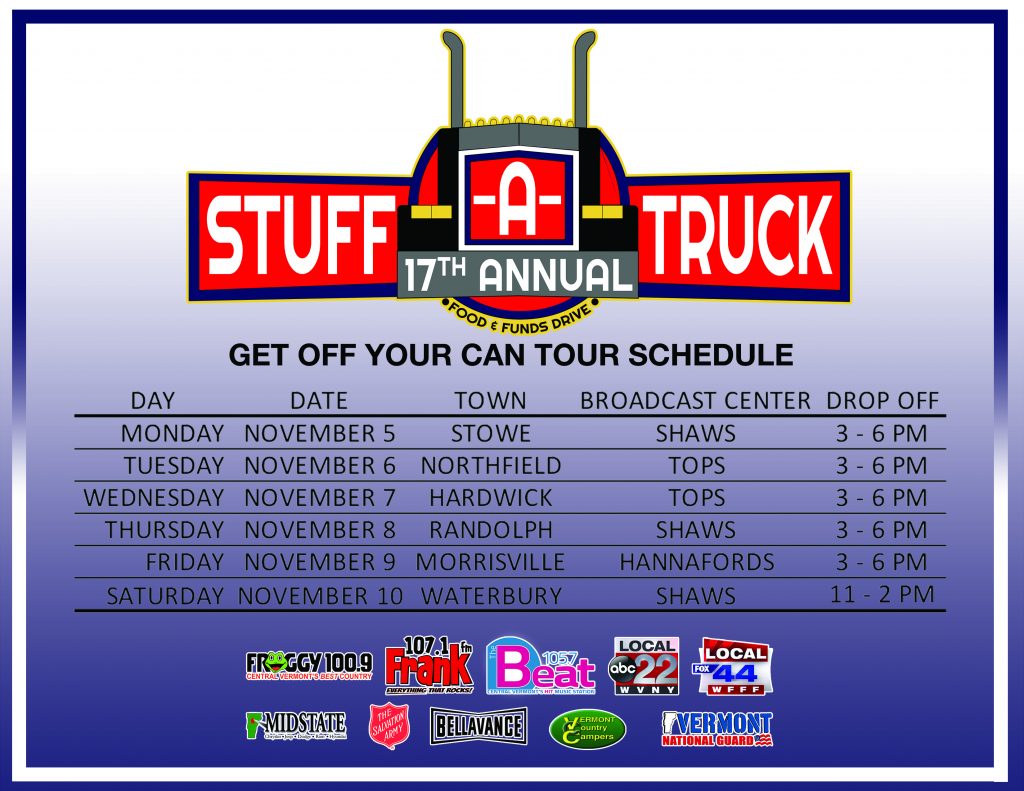 IN THE END…IT'S ALL ABOUT  
"NEIGHBORS HELPING NEIGHBORS"  
THIS THANKSGIVING!!
STUFF-A-TRUCK IS PRESENTED BY:
| | |
| --- | --- |
| | |
| | |
| | |
| | |
| | |
| | |
WITH SUPPORT FROM THESE
CARING COMMUNITY BUSINESSES:

WELCH'S TRUE VALUE HARDWARE
3626 VERMONT ROUTE 14 – SOUTH ROYALTON, VT
AND OF COURSE, SPECIAL THANKS
TO OUR ANNUAL PARTNERS:
AND OF COURSE OUR YEAR AFTER YEAR PARTNERS!
LET'S STUFF THAT TRUCK!
TOGETHER, WE CAN DO IT!…AGAIN!